Emajõe Suursoo bog track is hard to reach, but is one of the wildest areas in Estonia including wetlands at Estonian bigger river Emajõgi delta on shores of Peipsi lake. This track ends away from starting point, so You have to walk twice this track - or use two cars for logistics to the end and back. This bog is good example of Estonian river wetlands.
Pics from this track will be added soon.
Google Map - track and waypoints.
Waypoints:
RAJA ALGUS 1 - starting point from Peipsi side.
RAJA ALGUS 2 - starting from Agunapalu direction.
MEERAPALU TORN - watching tower on peipsi lakeshore.
Track was sent to us by Marko Kaldur.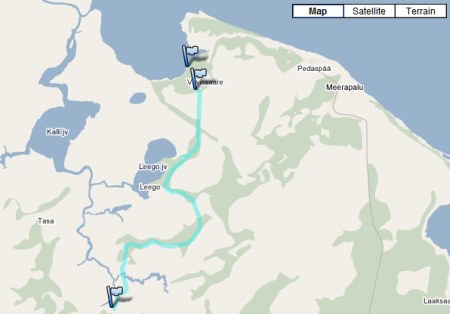 emajoe-suursoo.matkarada.gpx - right click to save.
emajoe-suursoo-matkarada.kml - Google Earth File.